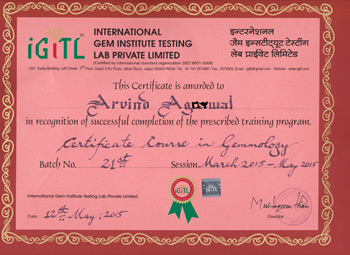 We are an organization dedicated to the gems and Jewellery trade for the development of trust among the consumers by our certification services.

As an independent certification body our opinion is fair, accurate and equal with the standards of top international laboratories.

Director of Iskon Gem Mr. Arvind is one of the most experienced gemologists in India.

Other members are qualified gemologists who are further trained in house by our experts according to our work culture and standards.